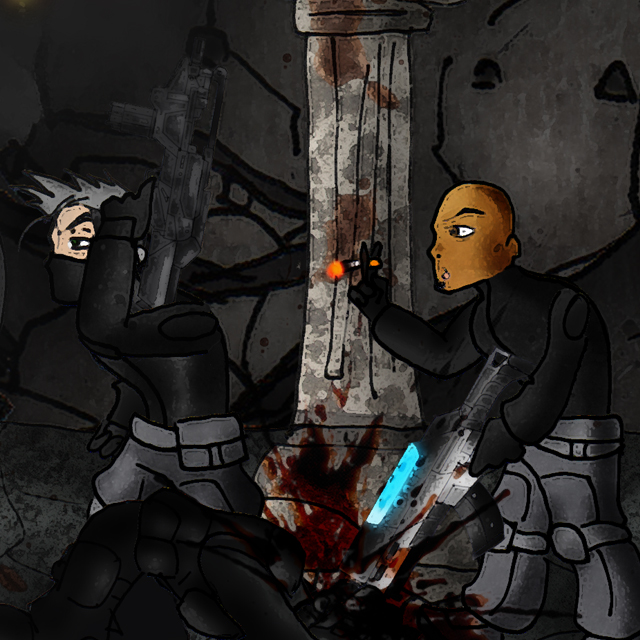 Video Game – DaW Engine 1.0
June 7, 2061 – 5:00 am, Dragon and Weed are required urgently by the OMUS Organization to retrieve new generation nuclear weapons  'Aura Compressed Nuclear Warhead' stolen by a military group considered as terrorist: The Nemesis. Dragon and Weed now join OMUS's  forces to find the ACNW.
Dragon and Weed: Black Ghost OPS is a 2D action/ infiltration shooter divide in 5 missions of 11 levels and 20 deadly weapons.
Development Team:
Axel-Guillaume Eloa: Lead, game design, writing, illustration, debug
Quentin Secconi: Programming
There is no gallery selected or the gallery was deleted.