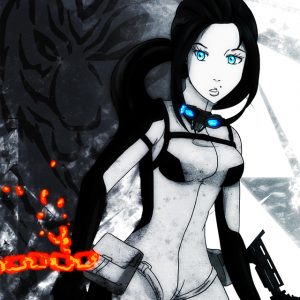 Video Game – IRON ICE Engine
Snow Light is an interactive graphic novel spin-off of Dragon and Weed: Origins series that focus on Catherine Delbtos Da Verrone.
The takes place in a close futuristic world where nations are living in a fragile peace. Military conflicts have become commonplace since the scarcity of first resources and the rise of private armies. 
You follow a professional of espionage missions, Snow Light, and travel in various parts of the globe such as Turkmenistan, Russia or England.
Development Team, Dream Raiser:
Axel-Guillaume Eloa: Lead, game design, writing, illustration, debug
Akabane47: Programming, debug
Christoph Rauch: Music composition
Petteri Sainio: Music composition
Thierry Rebetez: Sound design
Christoph Demarcq: Spanish translation
Marcel Meyers: German translation
Cloé Dauplais: English translation, French correction